Happy Fall! Only in Minnesota can we go from 80 degrees one weekend to 30 degrees the next.
We've put away the flea & tick treatments and cooling mats, and put out the sweaters, coats, and boots!
New This Year: 
Pajamas—little doggy onesies for the pooches who are chilly even inside the house, or as a first layer when outside.  And self-warming crate mats and microwavable bed warmers will be coming for the cold weather ahead.
---
Specials
We're updating our stock of beds. Selected beds are on sale – 40% off!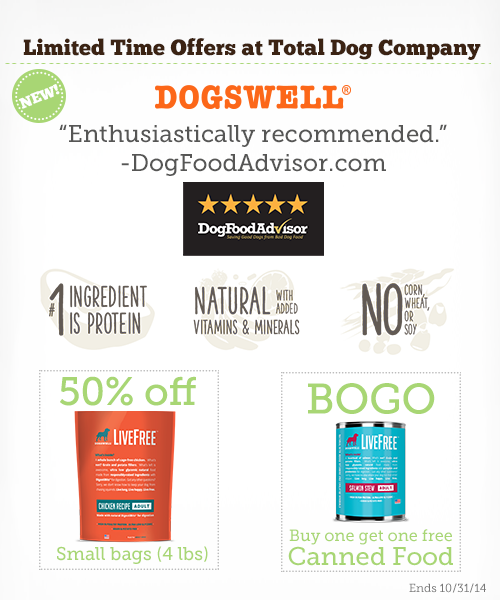 LiveFree foods from Dogswell.  A low-glycemic grain-free in 3 adult flavors plus Puppy and Senior formulas.  Try a small bag at half price, or a can at BOGO.
Meal Mixers by Stella & Chewy's.  Freeze-dried nuggets in four flavors: Beef, chicken, Salmon & Cod, and Turkey, to add nutrient-rich meat to your dog's dry food.  Price marked is 20% off the regular price.
---